Influencing Safety featuring Garrison Wynn
Safety Week Kickoff 2021

April 30, 2021, 8-9am
This special presentation features author and professional speaker Garrison Wynn as he shares ways in which leaders influence safety within their organization. You'll learn, get motivated, and have some laughs along the way!
Whether you are trying to improve safety culture or prevent a good safety record from creating complacency, this entertaining, customized session is more than just a safe bet. It will get your people laughing, learning and motivated to create a culture of safety while maintaining productivity.
This program focuses on developing the personal influence to make things stick, whether you're helping leaders move change through their locations, dealing with COVID based issues or getting workers to look out for each other on the job site. Garrison is authentic - a guy who's been there. He's a chemical plant explosion survivor who has developed environmental safety products still in use worldwide. He expertly fuses his experiences into key takeaways such as how to build the trust and relationships that make consistent safety a reality. He delivers those takeaways using a humorous approach that will have a serious impact on your team!
Are you interested in becoming involved with a future SafeBuild Alliance meeting? Please contact This email address is being protected from spambots. You need JavaScript enabled to view it. for more information.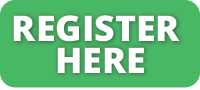 ---
Now accepting Safety Week sponsors!

A $250 sponsorship is an excellent way to show your support for improving construction safety culture in the Pacific Northwest. Your sponsorship dollars directly support our Safety Week efforts and the goal of Zero Incidents Through Collaboration.
---
Thank you to our Safety Week sponsors!