The SafeBuild Alliance foundation provides grants to organizations in support of safety innovation and education.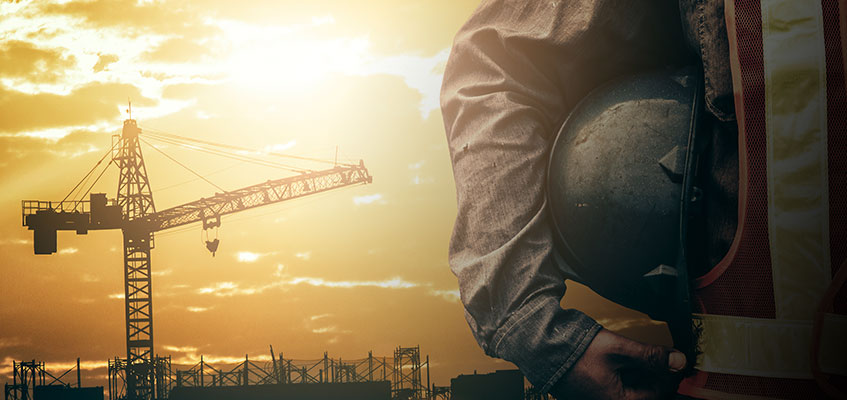 Our Vision


A construction industry with zero injuries
Our Mission

Provide financial support for innovation and education that enhances safety in the construction industry.
---
Timeline
2023 GRANT APPLICATIONS ARE OPEN NOW THROUGH AUGUST 2ND, 2023
Click the links below for more information.
Proposals will be reviewed by the Safebuild Alliance board members, and grant awards will be determined through a voting process.
For general questions or further guidance in the application process, please contact Steve Clem, This email address is being protected from spambots. You need JavaScript enabled to view it.
---
We are pleased to recognize our 2022 SafeBuild Alliance Foundation Grant recipients!
LatinoBuilt

Lines for Life
Congratulations to each of our 2022 winners for their commitment to our developing a safety culture and recognizing our vision of Zero Incidents Through Collaboration!
---
Our Objectives
Financial support
Further the mission of SafeBuild Alliance
Be a resource for growth
The SafeBuild Alliance Foundation, a nonprofit organization promoting the transformation of workplace cultures to achieve an incident-free construction industry, announces grant funding available in the amount of $2,500- $20,000 to organizations, individuals and initiatives improving safety outcomes in the Oregon community.
Funds may be used for start-up activities of new programs or organizations, replication, adaptation, or new development of evidence-based program models, organizing and coalition building, conferences that focus on innovative ideas or programs, capacity building, operating expenses, program support, technical assistance, and direct project expenses, including equipment deemed essential to the project.
To be eligible for a SafeBuild Alliance Foundation grant, an organization must:
Have current 501c3 or 501c6 tax-exempt status and provide a nonprofit determination letter, or
A private individual not representing a firm, or
An Oregon or Washington certified MWESB Contractor
Additionally, the applicant must provide equal opportunity to all qualified individuals in leadership, staffing and service, regardless of race, color, citizenship status, national origin, ancestry, gender, sexual orientation, age, religion, creed, physical or mental disability, gender identity, marital status, veteran status or any other status protected by law.
Priority will be given to requests and/ or projects or programs that do at least one of the following will receive highest consideration:
Positively impact the largest number of people
Prioritize innovation and collaboration
Have a demonstrated financial need.
The SafeBuild Alliance Foundation generally does not fund the following:
Capital Improvement projects.
Organizations with any political affiliations
Click the video below to see one of the many ways our foundation supports the construction community
---
St. Helens Construction Apprenticeship Program
Fall Protection Equipment for a High School Construction Apprenticeship Program
In 2019, the SafeBuild Alliance Foundation awarded a grant to St. Helens High School to provide their construction apprenticeship program with the fall protection equipment. This gear was used by students as they worked to tear off and re-roof a house remodel project. The grant was awarded at the tournament lunch last year, and before lunch was over, ACME offered the fall protection products at a steep discount and provided the required training free of charge. As word of the project and donation spread, Brand/Safeway donated a scaffolding system, greatly increasing the safety of the students and their projects.