Transparency in Safety - Sharing Innovations
Please join our annual meeting recognizing safety innovations from leading builders, owners and suppliers in the Pacific Northwest. Brought to you through the generous support of Milwaukee Tools.
It's almost time for our most anticipated meeting of the year - Innovations!
Each year, SafeBuild Alliance hosts a variety of speakers from firms and organizations in the Pacific Northwest and beyond. With a focus on transparency and innovation, our guests will share relevant examples that others can leverage and adopt for their own organizations.
Location
McMenamins Kennedy School
5736 NE 33rd Ave
Portland, OR 97211
Please plan to join us on September 28th from 3:30-5pm. Networking begins at 3pm and continues after the program.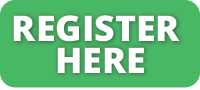 This marks our return to McMenamins Kennedy School for the 2022 edition of Transparency in Innovations! We look forward to meeting and networking with our members and guests in person!
Please note: These activites and innovations presented are for reference only, and do not constitute an endorsement from SafeBuild Alliance, its board or its members. Do your own due diligence before implementing new technologies, equipment, processes or procedures.
Thank you for your ongoing support of SafeBuild Alliance!