Blending Company Cultures to Achieve Safe Outcomes
February 18, 2021, 3-4:30pm
This presentation features a panel of contractors and owners who have successfully work together to blend company cultures on construction projects.
In our first meeting of 2021, we discuss the ways in which different company cultures work together to create a safe work environment. Our panel will discuss a variety of topics, from onboarding employees and subcontractors and integrating traveling labor forces, to successfully executing joint venture projects.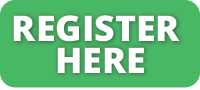 Are you interested in becoming a sponsor of a future SafeBuild Alliance meeting? Please contact This email address is being protected from spambots. You need JavaScript enabled to view it. for more information.
Thank you for your ongoing support of SafeBuild Alliance!